We begin this week by marking the International Day of Families. This year, the UN invites us to focus on 'the role of families and family-oriented policies in promoting education and overall well-being of their members' and to 'raise awareness of the role of families in promoting early childhood education and lifelong learning opportunities for children and youth'.
Amoris Laetitia (The Joy of Love), Pope Francis' apostolic exhortation on love in the family, dedicates a chapter to the importance of the education of our children in the circle of the family. The family, the first school of human values, is where children are lovingly helped to grow in freedom, maturity, overall discipline and real autonomy. Parents, it says, are responsible for 'instilling in their children trust and loving respect', for 'fostering good habits and a natural inclination to goodness', and for providing 'an education in hope'.
This apostolic exhortation recognises the family as the primary setting for socialisation. It is where we all first learn 'to relate to others, to listen and share, to be patient and show respect, to help one another and live as one'. It is here that we first get a sense of belonging and recognise that we are more than just an individual. It is the place we develop and nurture the sense that we are interdependent and interconnected. This prepares the ground for all to grow in the acknowledgement that the planet is our common home, and nurtures the disposition required to enable us to care for our environment and all of creation.
Families are the leaven in society. They are the primary agents of passing on faith and belief. It is in the family that children will learn to appreciate the meaning and beauty of their faith and belief. The journey of one's faith experience begins in the home. The family is where a person first learns to relate to the wider world.
The family is thus an agent of pastoral activity through its explicit proclamation of the Gospel and its legacy of varied forms of witness, namely solidarity with the poor, openness to a diversity of people, the protection of creation, moral and material solidarity with other families, including those most in need, commitment to the promotion of the common good and the transformation of unjust social structures. (Amoris Laetitia, 290)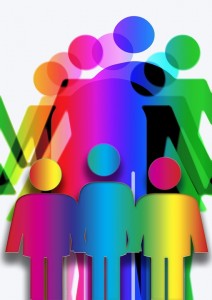 READ: 10 Inspiring Quotes from Amoris Laetitia
WATCH: The promotional video for the World Meeting of Families 2018
CONSIDER: Create your own family tree. Here are some ideas.